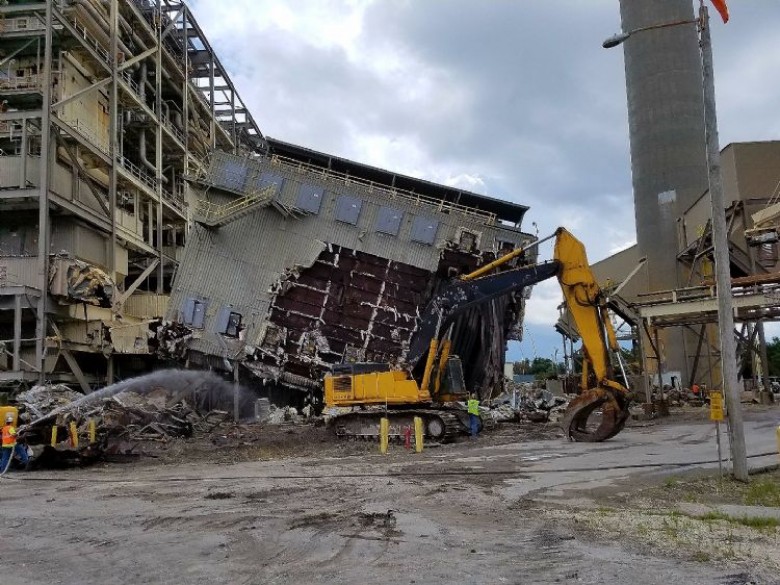 Building and plant dismantling and demolition
---
---
We are pioneers in doing the Building Demolition and Plant Dismantling, Hanger Dismantling, Tank Dismantling and Destruction of the Concrete, removing the debris from the concerned site with support equipments Also we have performed the same in reputed companies. Ayed Al-Qahtani Demolition Division has offering variety of services and wide range of activities related to the demolition of the Plants, Industries, Building Demolition, Destruction of Old Buildings, unwanted building demolition, clearing the area, Removal of Debris, dismantling of the plant with out damage of sensitive area without loss of costly items like boilers, chimney, m coolers, m apparatus, Healing tubes, Boiler Accessories, motors and Pumps which is based in Eastern Province holding all necessary Plant Tools and equipment's with well qualified Technical Staffs and skilled workers to complete the challenging jobs on time and maintaining the quality. Best quality is our first priority and customer satisfaction is our best profit.
It is the objective of Ayed Al-Qahtani to sustain high quality work according to Industry standards and to maintain a competent technical staff to provide construction maintenance and support Industries to the Petroleum and oil Industries, Refineries and associated plants. In achieving this objective, it is our policy to satisfy the requirements of our clients by completing work in conference with specified requirements, to fully understand on work processes and continuously work to eliminate wasted time, resources and costs.
Handling Dismantling, Demolition, Storage, Packaging and Delivery :
Documented procedures shall be established and maintained for handling, dismantling work, demolition, storage, packaging and delivery of All Machinery items as well as sensitive equipment preserving of delivery of product. The methods of handling that prevent damage or deterioration to product shall be provided. Designated storage areas or stock rooms to prevent damage or deterioration of product p[ending use or delivery shall be use. Appropriate methods or authorized receipt to and dispatch from such areas shall be stipulated. To detect deterioration, the condition of product in stock shall be assessed at appropriate intervals. Packing, Packaging and marking processes (including materials used) shall be controlled to the extent necessary to ensure conformance to specified requirements. Appropriate methods for preservation and segregation of product shall be applied when the product is under the control of AGC Ayed Al-Qahtani Shall arrange for the protection of quality of product after final inspection and test. Where contractually specified, this protection shall be extended to include delivery to destination.